By Kathleen on Aug 3, 2015 in Business Strategy
I know that I know nothing" is a well-known saying that is derived from Plato's account of the Greek philosopher Socrates.  This statement can create multiple meanings and discussions.  To me it the wisdom in this statement is that we can never be certain about what we know but that we can gain confidence over time about certain things.  Many people consider themselves experts in certain areas.  In my experience I am extremely confident in my ability to serve my clients in certain areas.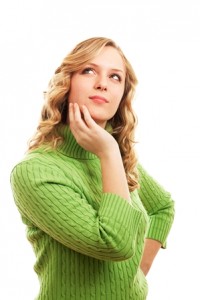 However I remain aware and open to the possibility of learning more or expanding what I know.  Often I discover things I was never aware of and this adds more value to my abilities.  Many things I thought I knew have been proven to be different as time as passed. I love that I can question everything and learn as much as I can about people and how to do certain things.
I like to remain open to the "what ifs" in life!  Do you welcome change or does change cause frustration or confusion?  The greatest joy in helping someone in their business or to get unstuck in their life is to ask them questions.  The ability to help someone dream again and explore their own beliefs and prove out what is true to them and what can be possible is so rewarding.  In working with many of my clients I have found quite often they just haven't questioned what they believe about their business.  Is there a possibility to increase their current revenue without spending more money or hiring additional people?  The excitement when someone discovers a simple change in how they approach their customers or providing additional value can increase their revenue in ways they never expected. Is it possible to expand a business line or take on a strategic partner? Beliefs about yourself and your abilities can become very limiting. It is so important to be open to possibilities and that what you think you know might not be true or complete.
Four essential components to success in your life and business that you can do each day!
Imagine: Use your imagination and visualize the possibilities in every area of your life.

Believe: To believe in yourself and that you can do anything you decide to do.

Achieve: Create a plan and surround yourself with people who will support your vision.

Learn: Crave knowledge and commit to learning from others. Read, listen and learn from those around you.
Keep an open mind and remember there are always people in our lives who don't know what they don't know that they don't know!