By Kathleen on Jul 17, 2015 in Business Strategy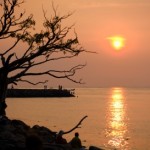 Responsible and Credible?
The more you are willing to accept responsibility for your actions, the more credibility you will have ~~ Brian Koslow
The basics steps to living and experiencing success in our life is to accept responsibility for where we are right this moment.   This can be tough to accept but necessary if we really want to move forward and grow.   Living in authenticity and integrity demands at the very least we stop blaming others and decide to  bring resolution to conflict and seek in every circumstance what part we share in every situation.
When we allow circumstances to dictate our mood or how we approach others we dilute our credibility to lead.  Leaders must be willing to begin with themselves and be honest and accept responsibility in all situations.  The best question we can ever ask ourselves is what did I learn this time?
Constant kindness can accomplish much. As the sun makes ice melt, Kindness causes misunderstanding, mistrust and hostility to evaporate." Dr. Albert Schweitzer
I would also suggest that we allow others to repair themselves in our eyes and be willing to give them the opportunity to enter back into our circle of trust as they begin to take the steps toward responsibility and mending those relationships.  Become gracious and accept people where they are and believe in their potential.
Before you can forgive others you must be willing to forgive yourself!  This is essential and extremely important to speak words that encourage you and those around you to become a better person.   This is a good time to consider having a personal or business strategy coach to help you with the personal transformation and work that is needed.   Over the years I have had several coaches in my life for all aspects of my life.   Having great business minds and people to lead and teach in the areas of leadership and developing personal habits and skills can make the difference in our lives.  The speed of how we move past the roadblocks and barriers that life will be determined by the people we have in our inner circle.  It is also very important that we choose very carefully who we spend the most time with.   Our credibility is also reflected in the people we surround ourselves with.  Are they credible and do they share our values and principles?
What other steps can we take to become more credible and responsible in the eyes of others?  Looking forward to your feedback.