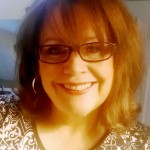 It has been said that behind every great leader is a great team or a coach to cheer them along.  Busy executives and business owners often recognize they need help but are not sure who to turn to and feel that bringing a consultant or coach into their life will be too invasive or costly.
Kathleen recognized early in her work within the business community a need  for connection, support and encouragement to complete the day to day tasks of starting or operating a business.  She also found that business owners became discouraged and  frustrated with all the demands of maintaining their normal life and business responsibilities.  They can also feel overwhelmed at times while building their business and implementing the right process that will give them the time and revenue results they dream of.   Most of the time the simple and basic tools for success are just out of reach during the day to day stress a business owner has to face.  In 2001, Kathleen decided to launch her Business Coaching & Consulting Company, SmarterIdeas  Inc.
Kathleen (Kathy) Smart shares a unique blend of strategy, skills and tools mixed with tenacity, action and results!  Her ideas flow freely and constantly.  Kathleen surrounds herself with experts in all fields of business and only works with people who share her same basic core values of service and integrity.  She listens with a keen ear to identify what her clients really want to accomplish.   "Our methods work because we expect to see results every-time." Kathleen has the tenacity to not "let go" of her clients even in the hard times!  Often her 90 minute targeted strategy sessions will provide you with the kick start you need to reach that next level or target!
With over 30 years of actual business training and coaching experience, Kathleen brings a wealth of ideas and proven strategies for success to you and your company.
What Clients are Saying:
Kathy is a marvel – her warmth, wit and wisdom are all deep wells from which she shares generously. She cares deeply about helping people achieve success and she has the tools and the experience to help them reach their goals. She's also great at the podium – even when she's talking to a room full of people she makes you feel at ease while still commanding your attention. I feel fortunate to have found such a strong ally for my personal success ~David Cohen

Kathy uncovers more ideas and ways to help you move your company forward in one meeting than most consultants come up with during years of working with companies. Why she isn't booked out for 10 years running is beyond me. Folks, this is one Smart Cookie! Really! ~ Andy Greider

Kathleen Smart is a renaissance woman. Her vitality, strength and brilliance know no measure. Kathleen not only adds value but she eludes the highest level of quality and integrity in her work. I am constantly impressed with her abilities and talents. She is an international business women with excellent connections and an awesome relationship bank. Kathleen is also serious about her business and guarantees her clients solutions and increased sales and revenues. ~ Chi Chi Okezie