By Kathleen on Mar 24, 2010 in Barter
What are the Benefits of Barter?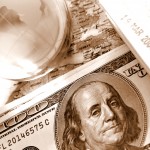 Often in a business we suffer from cash flow issues that prevent us from moving forward with the development and growth of our business. It is also very common for a business to have extra inventory, or available time to work on projects when things are in a mode of slow growth.
Barter enables you to trade the items or skills that you posess for the items, skills or services that you need.
Barter has been around since the early days of man and in it's purest form is is a type of currency based on agreement for payment much as the system that our world economy is based.
There is no magic formula that can guarantee success in any business endeavor, however we have perfected a system that will both aid in the building of your business while helping you to have the much needed cash flow that that your business requires.
The Barter News resource center. BarterNews, the voice of the barter industry. This barter resource center will help you grow your business, and contains news, tips, articles, ideas and a weekly barter newsletter.
Before you decide to pursue using a barter group or transact a trade contact the barter coach to ask questions and create a sound barter strategy that fits your needs.